Please click here to access JCQ information for students.
Determining Teacher Assessed Grades
Ofqual have produced a Student guide to awarding for summer 2021. Please click here to view it. The Department for Education has also written a blog intended to help students and their families understand how this year's assessment process works. Please click here to view it.
Please click here to go to view our centre policy for determining teacher assessed grades in Summer 2021.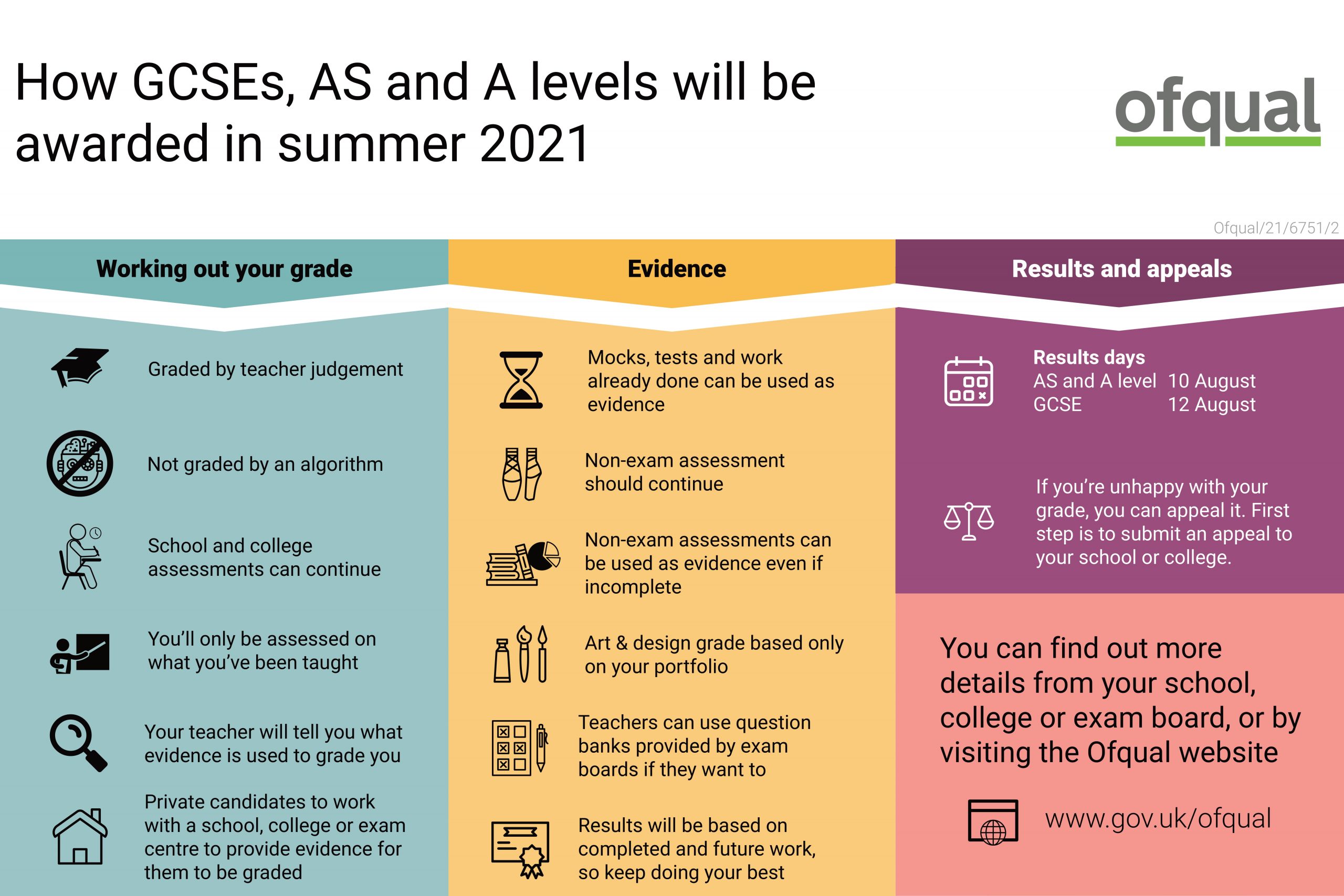 Exam Information Book
Please click here for the Exam Information for Students 2020/21.