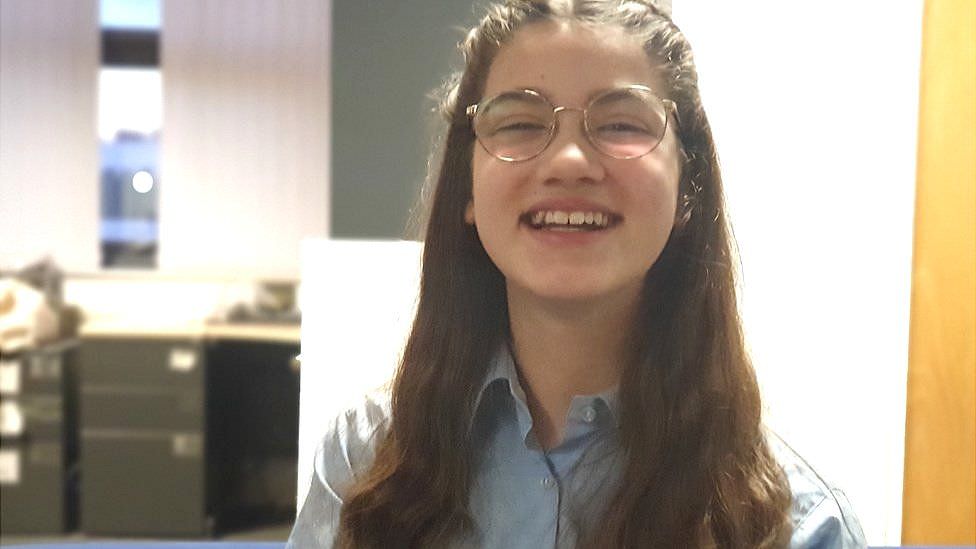 Lowri said it was "crazy" a Disney director had heard about her story
The director of Disney's latest hit Encanto said he was "so impressed" by a schoolgirl who appealed for more glasses-wearing female characters.
Lowri, from Chilwell, Nottinghamshire, wrote a letter in 2019 asking for more bespectacled Disney princesses.
Lowri said it was "crazy" someone at Disney had seen her letter and agreed.
The 12-year-old spoke to Mr Bush on BBC Radio Nottingham, where he was being interviewed via telephone from the US.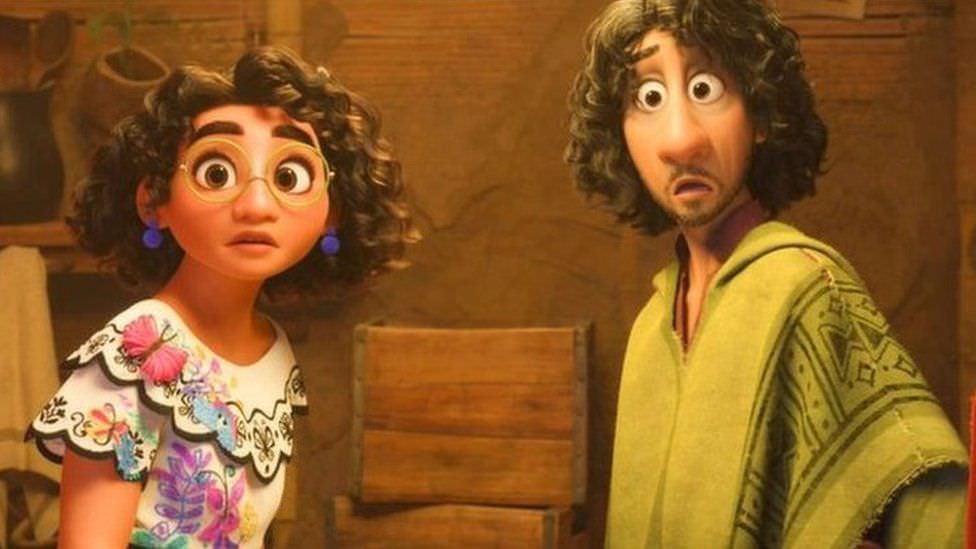 Mirabel from Encanto is Disney's first glasses-wearing heroine
During their conversation the director revealed he also wore glasses as a boy, and said the the character of Mirabel was already in production when he heard about Lowri's letter.
"I am your biggest fan. I am so impressed by you," he said.
"Early on someone tipped me off that there was this amazing nine-year-old who wrote to Disney and I wanted so desperately to reach out and tell you it's happening right now.
"But I was unable to do it because we had to keep this secret for so long.
"I thought she's going to spend all these years wishing for something, not realising that's happening in the moment.
"We really pay attention to a lot of different things and knowing that there was someone out there that wanted to see a hero wearing glasses was something that was really exciting.
"We had never done it before, but you writing that letter was so brave and then talking about it was unbelievable."
Mr Bush said he wanted to create a character like Mirabel to "draw attention to the fact that she sees people and is able to understand them".
"Even her name… Mira in Spanish means 'to look'," he added. "So those were all things that were baked into her character from the very beginning.
"Putting yourself out there wanting to see characters that represent you, represent other people wearing glasses is a really, really important thing.
"And to care that much to become an advocate is absolutely tremendous. I'm completely in awe."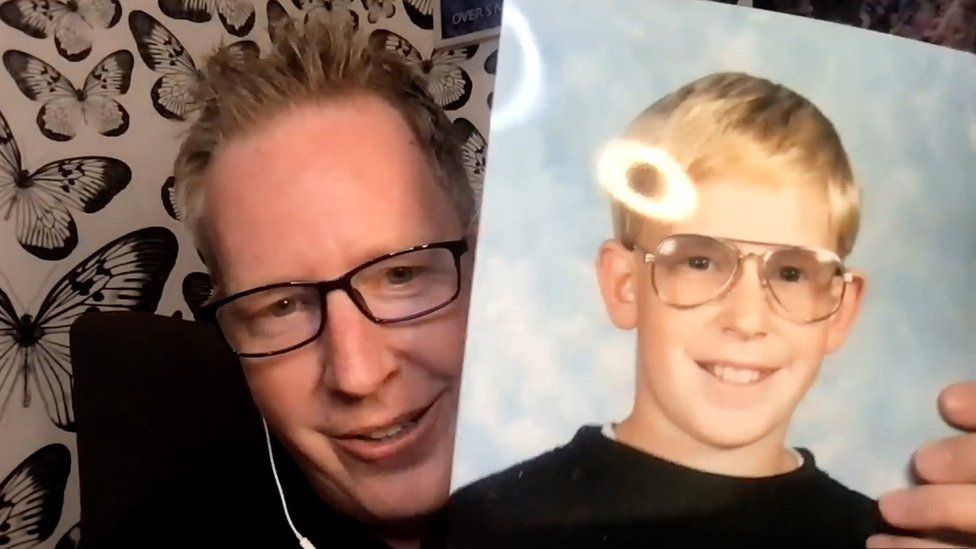 Jared Bush said as a boy he also dreamed of a glasses-wearing character
Mr Bush surprised Lowri with a special drawing of Mirabel from one of the film's artists Jin Kim, which he send would be posted to her.
"You've waited three years to see a character with glasses and we thought maybe you would like a drawing from one of our best Disney artists because you are definitely a hero to us.
"Next time send me your letter directly and I'll tell you all the secrets and you don't have to wait!"
Afterwards a shocked Lowri said: "I'm so happy I don't have any words.
"It's crazy he heard about my letter in LA. I thought just my friends and a few people in Nottingham knew about it, but I didn't think the directors from Disney knew about it.
"He actually knows my name!"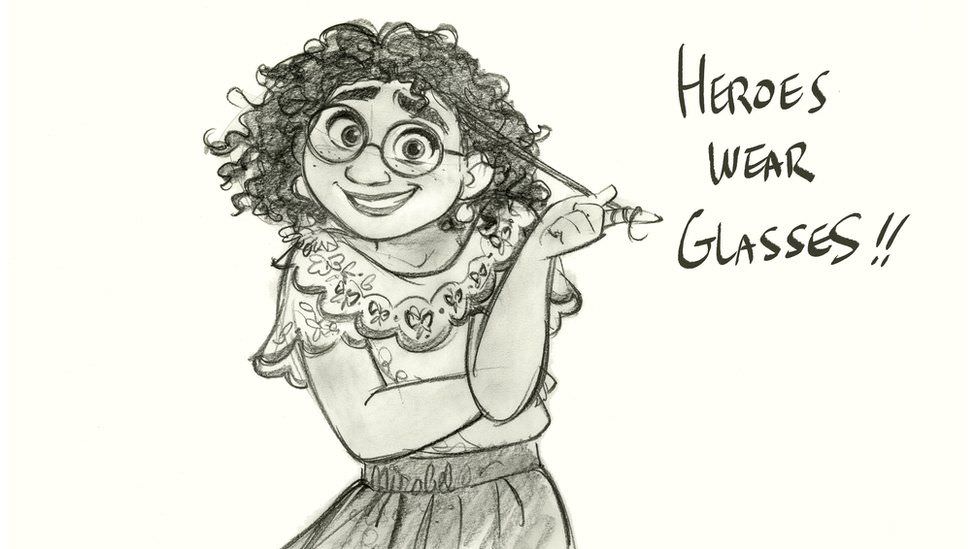 Disney artist Jin Kim has created a special drawing for Lowri
Lowri's mum, Cyrilyn Moore, said the conversation with Mr Bush had been "very emotional".
"It's really humbling and beautiful," she said.
"She's stood for something and I'm just so proud of her because it came from within her.
"Lowri wrote this letter not expecting anything to come from it. It wasn't something for her, but she was doing it for others to have someone to relate to. And it just shows representation is so important."