Although it has undoubtedly been an unusual year, with many changes and new challenges, one yearly tradition we are not overlooking is our opportunity to celebrate our students on this year's GCSE results day.
As ever, we have incredible pride in the students who are receiving their results, but this year we are even more impressed by their resilience, ambition and positivity over this unusual period and throughout their entire five-year journey at the Academy. Whilst the circumstances for awarding these grades have been a rollercoaster, we offer just as many congratulations to our Leavers of 2020, as these results are equally deserved.
Our 2020 Leavers have set an exemplary standard of hard-work, kindness and undeniable 'World Class' quality – taking a leading role in the success of the Academy and our World Class accreditation this academic year. Despite missing out on some of the 'rites of passage' that all students should get, we are so thrilled to have had the chance to get to know, teach and appreciate them all over their time at the Academy.
There are many success stories to choose from, but just some include:
Josh Towers whose conscientiousness and wit has led him to achieve exceptional results: eight Grade 9s, two Grade 8s and a Grade 6. As Josh heads off to Bluecoat Sixth Form we have no doubt he will continue to impress and accomplish any target he sets for himself, even if today involves reformatting a computer!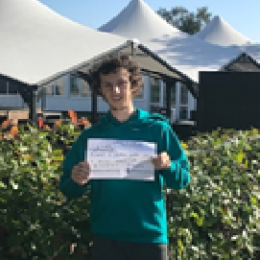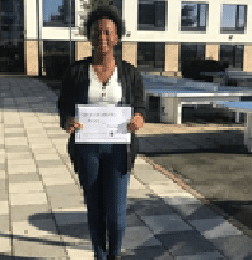 Ayomide Bello who has earned a stunning six Grade 9s, three Grade 8s and a Grade 7 and is awaiting for one further result. More importantly, these results mean Ayomide is on her way to becoming a doctor – how wonderful!
Romana Ammer-Ishaque who has earned a fantastic seven Grade 9s, two Grade 8s and an A*. Romana has worked incredibly hard for the last 5 years, and so these results are richly deserved. We wish her all the best as she goes on to study her A Levels.
&
Fahima Hussain who has earned a Grade 9 in Sociology, as well as an A*, two Grade 8s, four Grade 7s, as well as some other excellent grades!  We are proud of Fahima's hard work no matter how tough the challenge.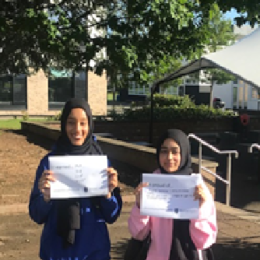 Lina Mahmood who joined the Academy after arriving in the country in 2017 and speaking very little English, and has now Grade 4s and 5s in English, Maths and Science, and an excellent Grade 6 in Food as well as a range of other impressive qualifications. We already knew Lina was a star, as she was a finalist for the Nottingham Evening Post Education awards for 'Beating the Odds', but now it is clear to everyone how amazing she is. We wish her every success as she continues her education at Nottingham College.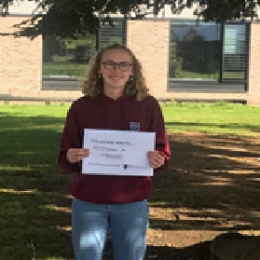 Charis Roberts who (as well as being our Head Girl) has worked amazingly for the last five years, and whose drive and passion has put her well on the track to her dream career of a midwife with her wonderful grades: three Grade 9s, three Grade 8s and four Grade 7s! Bluecoat Sixth Form will be more than lucky to have you Charis!
Reuben Hallsworth Woods who has been an absolute credit to the Academy as Head Boy and has taken on multiple leading roles all whilst studying and achieving some grades to be proud of. One Grade 6, Five Grade 7s, a Grade 8 and two Grade 9s! A 'World Class' young man who we are proud to have had the pleasure to work with for the past five years. Good luck at Bluecoat Sixth Form Reuben!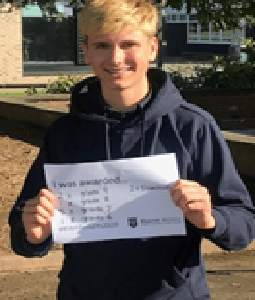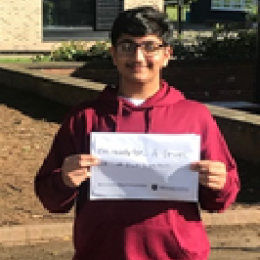 Ali Rehman who has been awarded a staggering eight Grade 9s, two Grade 8s and a Grade 7 and is also off to Bluecoat Sixth Form for the next stage of his academic journey. We wish you well Ali!  
Sharn Tae Knight who has been a determined and hardworking young woman through her whole time at Bluecoat Wollaton, and whose hard work has now undoubtedly paid off, earning her: two Grade 7s, three Grade 8s and five Grade 9s! We are so proud of you Sharn Tae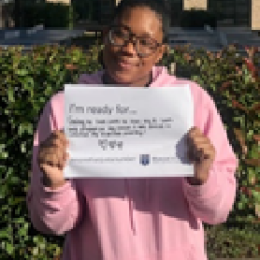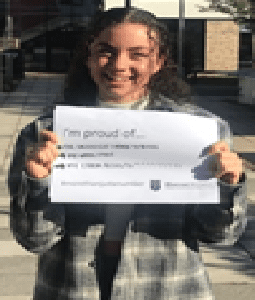 Ana Pena Meier (whose cheery smile we are definitely going to miss!) is well on her way to becoming a doctor too – as she has earned some exceptional results with Grades 7-9 in all of her subjects, and an A* to boot! We are so thrilled for you Ana
We want to celebrate the results of all of our students today, but also remember that this moment is a springboard into their even brighter futures, whether at Bluecoat Sixth Form, or beyond.