Dear Parents / Carers,
Re: SIAMS Church Inspection
As I write today, at the start of Advent, I am conscious of the sense of waiting and preparation that may already have begun in your own house and the transformation of our school messages in the countdown to the Christmas break and festivities that will follow.
I also wanted to make you very aware that we have been notified of our SIAMS (Statutory Inspection of Anglican and Methodist Schools) Church Inspection and that this will take place in school on Wednesday 1st December and Thursday 2nd December next week.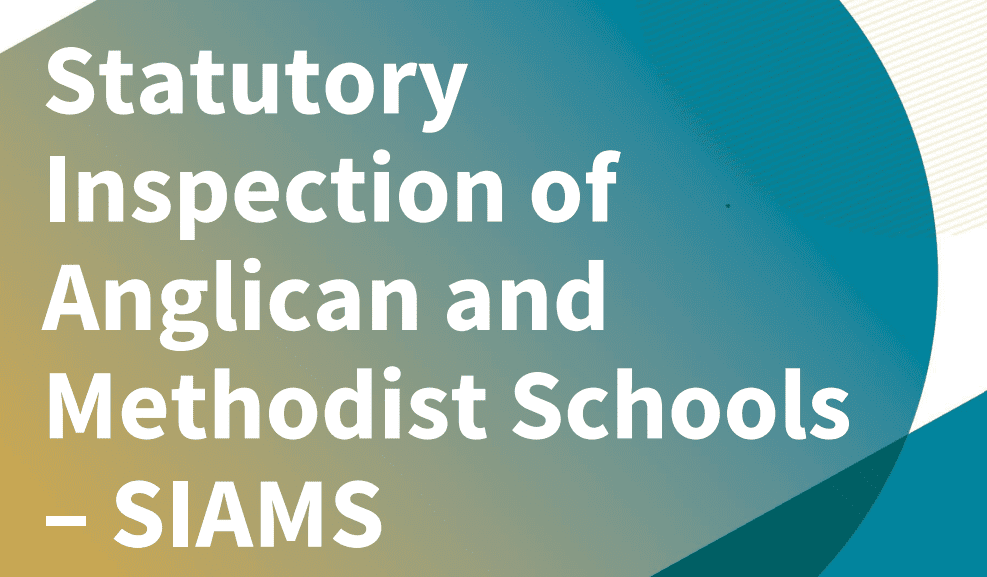 For parents not familiar with this, it is a Section 48 Inspection, under the 2005 Education Act and it is a key element to capture what life is in Church of England and Methodist schools in England. Crucially, for you as parents, it is not an Ofsted Inspection and has a very different remit. It means that Bluecoat Wollaton will be inspected against the following areas next week:
Vision and Leadership at all levels
Wisdom, Knowledge, and Skills
Character Development: Hope, Aspiration, and Courageous Advocacy
Community and Living Well Together
Dignity and Respect
Impact of Collective Worship
Effectiveness of Religious Education
All Church Schools are subject to an inspection that explores the question: "How effective is the school's distinctive Christian vision, established and promoted by leadership at all levels, in enabling pupils and adults to flourish?"
The last inspection of the school was when we were still a joint site with Aspley; we received the highest Grade, 'Outstanding' at that time. We are now a 'brand new school' on our own for the first time but still have high expectations that our everyday work here will be recognised positively by the inspector in his visit.
The inspection is two days and will be led by David Shannon. Once we are able to share the result of this I will of course let you know immediately, although this is likely to be late this month and only just before Christmas.
Under this Inspection there is no official parent voice. However, I am conscious that you may wish to potentially share your views with the inspector about the church life of our school. Should you wish to do so then please email the school office with the heading "SIAMS" and these will be shared or you can write in marked for the inspector's attention. He most certainly isn't asking for this, but should you want to let him know your experience then you are very welcome to do so against the seven strands listed above that he inspects.
I also want to thank lots of you who have already volunteered to come in and speak with the inspector directly. It is always very humbling to have such strong parental support, and this of course helps all of our children to truly thrive.
I am also very aware that is a busy time of year with Year 11 Mock Examinations having followed those in Year 10, and Parents' Evenings (Years 8 and 10) this term still to come. There are also lots of other events to be excited about. I want to reiterate an invite to you all to attend our Carol Service in at St. Leonard's Church on the Evening of the 14th December at 7pm which will be led by Revd. Canon Tim Pullen who continues to support us and welcomes us all back to his own church where we have already been for Founders Day with Year 7.
Finally, I want to thank you for your continued support and I have therefore included a number of key dates from the forthcoming term for this purpose. I will write again before the end of term with a few other updates also.
1st December                          Year 8 Parents' Evening
1st & 2nd December                 SIAMS Inspection in School
6th December                          World Class School Awards Ceremony
8th December                          Year 10 PSHE and Careers Day
13th December                        Year 10 Parents' Evening
14th December                        Carol Service at St. Leonard's (7pm)
16th December                        Christmas Dinner in school!
21st December                         Year 8 (and 60 Year 10) Cinema Trip
22nd December                        End of Term Services and Staff Panto (Earlier finish)
Please do not hesitate to get in touch if you have any queries about anything outlined above.
Yours faithfully,
Mr Anderson
Principal