GCSE RESULTS 2020
Archway Learning Trust educates over 25% of the secondary school students in Nottingham and so with over 600 students receiving results it is an exciting time.
Sian Hampton, CEO says:
"At Archway Learning Trust we are celebrating with our Y11 students their achievements in this year's GCSEs. We should never forget how hard students have worked during their entire time at school and how challenging the end of this year has been for them.  We believe in the judgments of our teachers in arriving at the Centre Assessed Grades (CAG) and are delighted that the hard work of our staff and students has been recognised in this excellent set of results.
The CAG is an evidence-based and an objective reflection of likely student performance had exams gone ahead. In Archway this is so because students have sat a series of carefully scheduled mock examination papers, following a common assessment calendar. The advantages of working this way across the Trust are the opportunities to pool expertise, learn from Trust staff who are also trained exam board moderators and markers, as well as supporting newly qualified or recently qualified teachers who value support from colleagues with a range of experience."
We recognise that whilst the decision which was made by Ofqual to award the best of the CAG and the moderated result removes some of the complications and concerns for students there are still likely to be a number of questions. Therefore it is possible for students to request face to face or telephone appointments with specialist staff who know them as individuals and how best to help them with their decisions about further study in our sixth form, enrolling onto college courses and/or apprenticeships.
We want to celebrate the results of all of our students today, but also remember that this moment is a springboard into their even brighter futures, whether at Bluecoat Sixth Form, or beyond. There are many success stories to choose from, but just some include: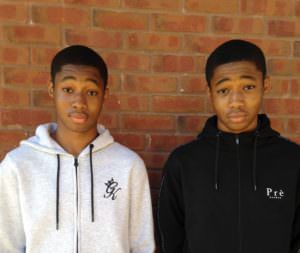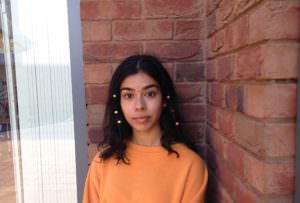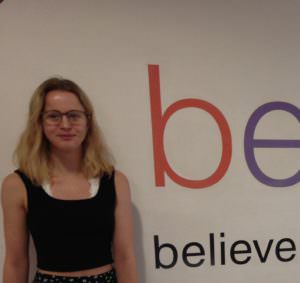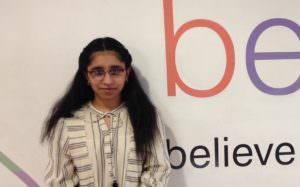 Our top attainers at Bluecoat Aspley Academy are twin brothers N'adoi and N'adom Aboagye and Tejomayee Ganesh. All achieved 11 grade 9's, it can't get any higher! The results are testament to their hard work and dedication. They are individuals who have always gone above and beyond academy expectations in their academia, as well as their involvement in life at the Academy
Chloe Porter who got 8 grade 9s and 3 grade 8s is always positive and hard working and these are amazing results.
Regardless of what level a student starts on when they join secondary school doesn't determine which grades they will get at GCSE level.  Alishba Rubbani is a student who has proven this achieving 2 Grade 9s, 2 Grade 8s, 4 Grade 7s and 2 Grade 6s.  Alishba's determination and motivation allowed her to make huge improvements in her achievement.
During the 2016 academic year we welcomed Abdulrahman Khahi and Mohammed Shahin who came from Syria where they had little/no formal education.  They were part of the group of families that Nottingham City supported through the refugee process and their transfer from Jordan. With their first and home language being Arabic they were supported by the EAL (English as an Additional Language) at the Academy. Throughout their time with us the boys' attitudes have been exemplary. They have overcome many challenges with communication and change. They worked incredibly hard in order to aim for their best future opportunities.
They achieved.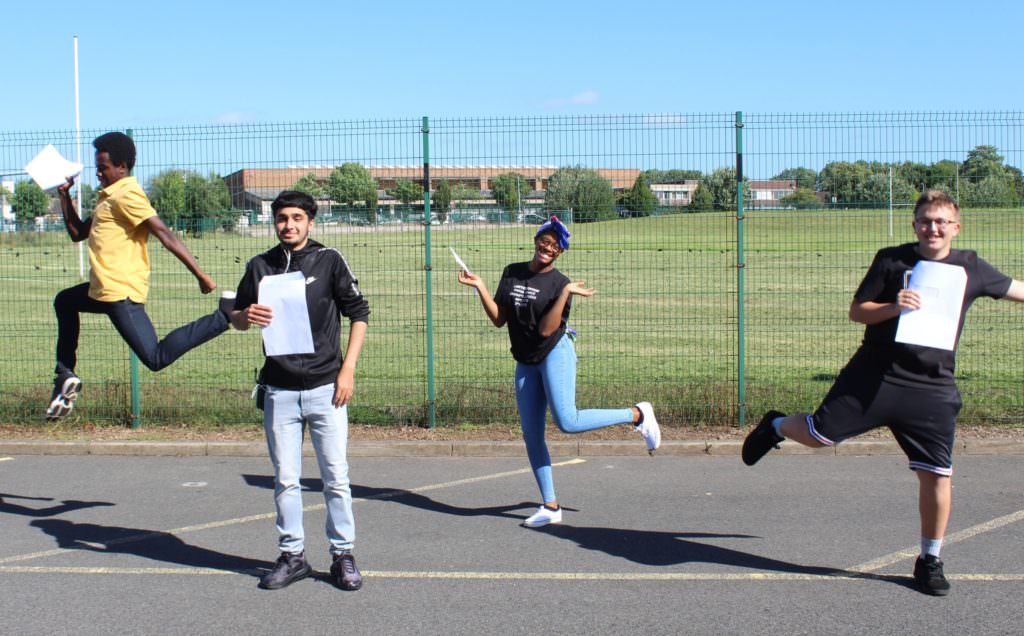 Kwaku Dwamena has been an exemplary student throughout his time at BBA, showing great respect to both his peers and teachers.  He has achieved grade 8s and 9s in all of his subjects. He has his sights firmly set on a place at a Russell Group university following the successful completion of his A-levels.
Sufian Mirza is of Pakistani heritage, and was born in Italy.  He joined BBA after his family moved to the UK, speaking very little English, with Urdu being his home language.  He has worked tirelessly throughout his time here, and has achieved some of the highest possible grades in all of his subjects.
Blessings Gqada has always been an excellent ambassador for the academy and was appointed as Head Girl in Year 10. Blessings has always valued her education and is a proficient orator, speaking at various public events throughout her time at the academy. Deservedly, Blessings has been awarded with some of the highest grades in the academy, despite having faced difficult personal circumstances in her final year with the bereavement of her father in Ghana.
Joseph Leverton, Head Boy, is also celebrating achieving some of the top grades this year, including 4 grade 9s! Well respected amongst his peers and teachers, Joseph could often be found in the Study Centre until late at night, diligently working to achieve the best possible grades.
Kady Fisher has made significant progress since joining the academy in Year 7 and has achieved significantly above her expected levels in her GCSE and BTEC qualifications. Kady has grown in confidence and has continued to nurture those students who are most vulnerable and is a testament to the personal growth that BBA promotes throughout the time students are at the academy.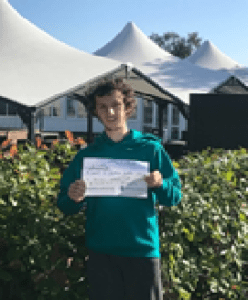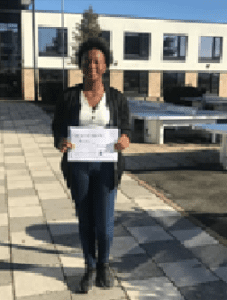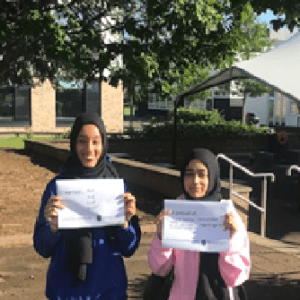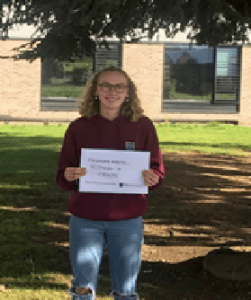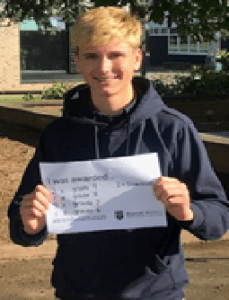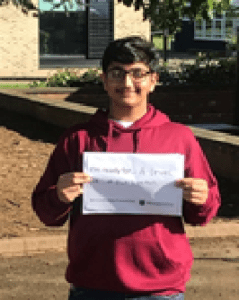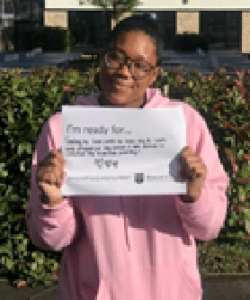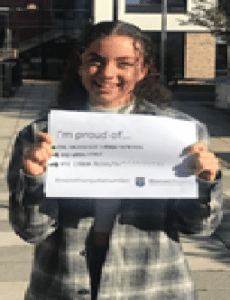 There are many success stories to choose from, but just some include:
Josh Towers whose conscientiousness and wit has led him to achieve exceptional results: eight Grade 9s, two Grade 8s and a Grade 6. As Josh heads off to Bluecoat Sixth Form we have no doubt he will continue to impress and accomplish any target he sets for himself, even if today involves reformatting a computer!
Ayomide Bello who has earned a stunning six Grade 9s, three Grade 8s and a Grade 7 and is awaiting for one further result. More importantly, these results mean Ayomide is on her way to becoming a doctor – how wonderful!
Romana Ammer-Ishaque who has earned a fantastic seven Grade 9s, two Grade 8s and an A*. Romana has worked incredibly hard for the last 5 years, and so these results are richly deserved. We wish her all the best as she goes on to study her A Levels.
Fahima Hussain who has earned a Grade 9 in Sociology, as well as an A*, two Grade 8s, four Grade 7s, as well as some other excellent grades!  We are proud of Fahima's hard work no matter how tough the challenge.
Lina Mahmood who joined the Academy after arriving in the country in 2017 and speaking very little English, and has now Grade 4s and 5s in English, Maths and Science, and an excellent Grade 6 in Food as well as a range of other impressive qualifications. We already knew Lina was a star, as she was a finalist for the Nottingham Evening Post Education awards for 'Beating the Odds', but now it is clear to everyone how amazing she is. We wish her every success as she continues her education at Nottingham College.
Charis Roberts who (as well as being our Head Girl) has worked amazingly for the last five years, and whose drive and passion has put her well on the track to her dream career of a midwife with her wonderful grades: three Grade 9s, three Grade 8s and four Grade 7s! Bluecoat Sixth Form will be more than lucky to have you Charis!
Reuben Hallsworth Woods who has been an absolute credit to the Academy as Head Boy and has taken on multiple leading roles all whilst studying and achieving some grades to be proud of. One Grade 6, Five Grade 7s, a Grade 8 and two Grade 9s! A 'World Class' young man who we are proud to have had the pleasure to work with for the past five years. Good luck at Bluecoat Sixth Form Reuben!
Ali Rehman who has been awarded a staggering eight Grade 9s, two Grade 8s and a Grade 7 and is also off to Bluecoat Sixth Form for the next stage of his academic journey. We wish you well Ali!
Sharn Tae Knight who has been a determined and hardworking young woman through her whole time at Bluecoat Wollaton, and whose hard work has now undoubtedly paid off, earning her: two Grade 7s, three Grade 8s and five Grade 9s! We are so proud of you Sharn Tae.
Ana Pena Meier (whose cheery smile we are definitely going to miss!) is well on her way to becoming a doctor too – as she has earned some exceptional results with Grades 7-9 in all of her subjects, and an A* to boot! We are so thrilled for you Ana.
The Nottingham Emmanuel School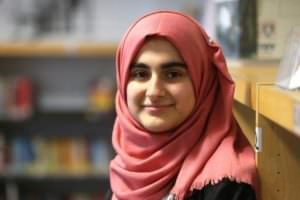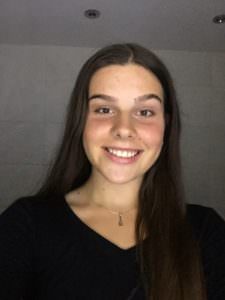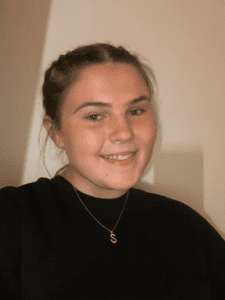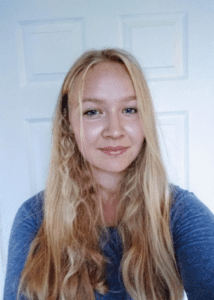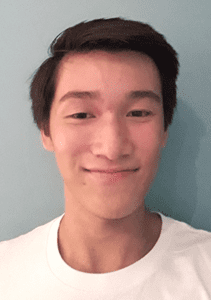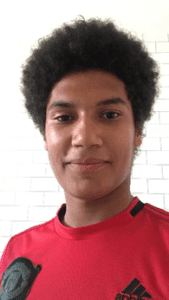 Vina Mohamed couldn't speak English when she started her GCSEs, but her amazingly rapid progress studying complicated poems, plays and novels from Shakespeare to Conan Doyle culminated in an excellent set of GCSE results today. Vina, who moved to England with her family from France only 2 years ago, was recognised at the Nottingham Post Education Awards 2019.  Vina, 15, who also speaks Arabic and French, as well as Italian and "a little bit of Spanish," is now embarking on A Levels at Emmanuel Sixth Form and plans to become an architect. Of the past couple of years Vina said, "I tried to not give up and forced myself to take my work home and keep trying. I think it's quite hard, but I take the time because I want to improve my speech and writing. It's good to learn."
Friends Georgia Hallam, Holly Cooke and Sophie Parkin achieved an impressive total of 23 Grade 9s between them. The trio, who have been friends since starting at Emmanuel together in Year 7, are all looking forward to embarking on their Sixth Form courses in September.
Holly, who achieved 11 Grade 9s, plans to study Maths, Chemistry and Physics A Levels at Emmanuel's highly successful Sixth Form and to pursue a career in the scientific field. Holly said, "Being together as 3 friends throughout our time at Emmanuel has been wonderful. There was always someone to reach out to support us when we needed it and we leaned on each other through difficult times, such as mock exams. We're so pleased with what we've achieved together".
Nathan To is following in the footsteps of his older sister, Rachel who was Head Girl and went on to study Law at Cambridge University. He is well on the way to pursuing his own ambitions, having achieved eight Grade 9s and two Grade 8s. In September, Nathan is planning to study Maths, Chemistry and Geography at Emmanuel Sixth Form. He commented, "There have been some real highs in my time at Emmanuel. I've joined clubs, been given leadership opportunities and have received individual support in my work. But I've also prepared well and worked hard and am really pleased with the grades I've achieved".
Harrison Mellors moved from another City school for a fresh start – a final shot at mainstream education – in Year 9. He became an outstanding student and went on to achieve 11 GCSEs at Grades 5-8. He now plans to embark on a football scholarship and to pursue sport professionally, whilst also considering higher education. Harrison said, "What really made the difference for me was my relationships with the teachers. I worked so well with them and am especially proud of my two grade 8s in Biology and PE".